Expectations As You Build Your New Website
July 21, 2017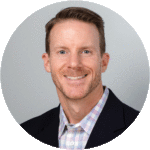 Scott Dine
Partner + Technical Director
Expectations As You Build Your New Website
Expectations As You Build Your New Website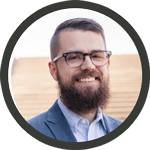 Partner + Creative Director
When you manage expectations, it minimizes future road bumps.
Whether you do the work in-house or you contract a website developer with an expertise in accounting marketing, you should all sit down and agree on a detailed list of expectations before you begin building a new website. This discussion will help both sides avoid any pitfalls and misunderstandings before anyone starts on website design.
By the time the discussion has ended, you should all understand how your new website will work within your strategic marketing plan and how you intend to integrate it with your communications plan.
Your site build plan should include:
Understand your ideal client.




Ensure the new website design will resonate with clients that fit that profile.

Make the site dynamic.




New, relevant content gives users reason to visit and helps with SEO.

Make the site social.




This will bring people to your site and will promote its visibility. Integrate the site with LinkedIn, Twitter, and Facebook.

Balance your content.




Develop your content with SEO in mind, but don't sacrifice the look and feel of the message. You don't need to produce awkward copy to be highly visible.
Optimize your website for different screen sizes.




It's not enough to simply make your website responsive. With the growing number of popular mobile and tablet screen sizes, your new website should be optimized for major screen resolutions.

Make sure your developer understands the functional requirements of your site.




Explain how you plan to use it and what you expect to accomplish.

Make sure that you'll be able to effectively control your site.




A site you can't control is worth about as much as a downloadable brochure.

Know the options to keep your site current.




leverage information with newsletters and blogs. Keep new, relevant information on every page. (Utilize WordPress, Joomla, or a PHP site with a custom content management system. Open source solutions work well and save money. If you can afford it, Hubspot provides a robust, user friendly solution.)

Have modifiable content areas on your front page.




Important events happen that your clients need to know about. Have an image slider on the front page to rotate images and messages that resonate with readers.

Plan for multiple media formats.




There's nothing special that you need to do. Just know where you'll be able to fit new content.

Have a blog developed and integrated into your site.




Integrating it with the design up front will make things easier down the road.

Don't overpay!




Understand what is a commodity and what is value-added. Actual coding is very commoditized and should be priced accordingly.

Don't let your developer do anything that locks you into using them for modifications.




This is an all-too-common tactic by web developers.

Set your site up correctly.




I've seen sites with no sitemaps, no unique page names or descriptions, and repetitive content throughout the site: three glaring problems that simply shouldn't happen.

Run an SEO Crawl on the site.




This should be done as soon as you think the site is complete.
These observations should serve as a road map to help manage the design process. Don't be overwhelmed. You can get a great result for a good price if you understand what you want and how to get it. If you find the right partner, it will cost less than you think for more than you imagined.