Benefits of Ghostwriting: Blogs
May 9, 2019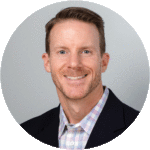 Scott Dine
Partner + Technical Director
Benefits of Ghostwriting: Blogs
Benefits of Ghostwriting: Blogs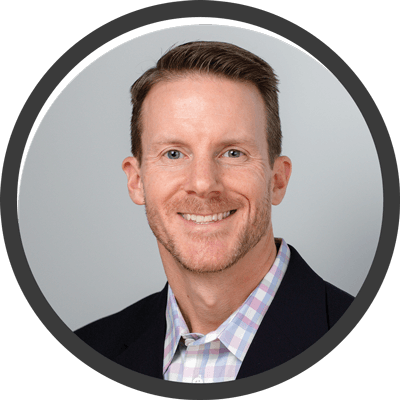 Partner + Technical Director
In a recent article,
we talked about the advantages of using ghostwriters
for your content marketing needs. In this next post, we want to dive into the nitty gritty of ghostwriting for blogs. Specifically, why blogs are an important part of your business' online success, the challenges that many businesses face with blog upkeep, and how ghostwriters can provide a very real benefit to that success.
If content is king, consistency is queen
Content plays a huge role in your business' success online. In today's world, any marketer or consultant would tell you that a website is only as good as the content stream it houses, like a regularly updated blog reel. While some business' struggle to understand whether a regularly updated blog is worth maintaining, we can tell you that search engines prefer websites that keep up-to-date, constant, and unique content on their website. The easiest way to target your potential customers online is by curating content that they may already be searching for. To maximize the Search Engine Optimization (SEO) value from your content, it's not enough to simply have some content, but to have consistent and unique content.
The challenges with blog upkeep
Where'd the time go? Seriously, sometimes we can barely keep up with our day-to-day tasks and it's just not easy to justify taking the time or allocating resources to a seemingly abstract component of your marketing. For many professional firms, this is an all-too-true dilemma that we see a lot of our clients facing.
Will someone please write this blog? It's not easy to get managers and partners on board with writing regularly for your blog. Aside from time constraints, many professionals might not feel comfortable producing and sharing their own content, especially if it's not their strong suit.
What should we write about? Writer's block: the struggle is real. It can be frustrating to know you need content, but to not know what you'll write about. Then, the panic sets in and you begin to force yourself to write, instead of taking the time to write naturally and organically about a topic you know well. Compound this with the task of creating content weekly, bi-weekly, or monthly, and the pressure to continue building new ideas only get bigger and bigger.
Who you gonna call? Ghostwriters!
Ghostwriters can literally come to the rescue when it comes to maintaining a regularly updated blog with rich, quality content. They bring their expertise in to match your industry experience and help you build content that is inspiring, informative, relevant, and good. Let's take a look at how ghostwriters do this.
You've got a great story, and they know how to tell it. Ghostwriters specialize in turning ideas into great stories and content. They work to interpret those ideas and build them into well-crafted pieces.
They understand your industry, and how to engage readers. Crafting content is more than putting ideas on paper. If it was that easy, you'd be able to do it quickly and effortlessly. Ghostwriters know how to structure stories, and how to turn even small ideas into big ones. More importantly, they understand how to engage with an audience.
You can focus on what you're good at. Let's be honest here, you're not in the business of writing. Partnering with ghostwriters allows you to be thought leaders while still focusing on the work that makes you a thought leader to begin with.
Consistency! There are many reasons why consistency is so important for your blog. Perhaps the most important is the SEO value that consistent content provides. The more content you have, the more search engines want to favor you in search results. Though, it's not enough to just have a lot of content on your blog, but to consistently add more content. This consistency tells search engines that you are up-to-date and relevant in your industry. Ghostwriters can help maintain that consistency, so that your blog is kept up-to-date with uniquely curated content.
Still skeptical?
Let's talk real world examples. We started working with a longtime client in October 2017 on a new content campaign, that each month, included two unique ghostwritten blogs on a relevant topic of their choice. For the purpose of comparing statistics, we will be comparing October 2018 – March 2019 vs. October 2017 – March 2018.
A quick look at the graph shows a consistent increase in users of +193% . New users were up +201%, while sessions were up +142% and pageviews increased +94%. Their organic search traffic also increased by +32%.
The value that ghostwriters can add to your content marketing initiatives can be ten-fold. Stay tuned for more posts about ghostwriters!