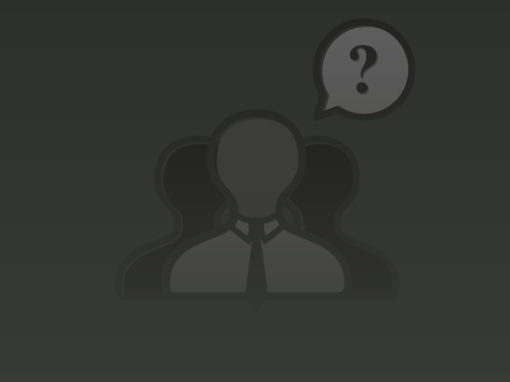 All Aboard! Getting Management Buy-In for a New Website
September 25, 2018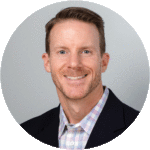 Scott Dine
Partner + Technical Director
Getting management buy-in for a new website can be tricky. Budgets, ROI, labor, longevity – these are all baseline factors that every management team considers before they're ready to pull the trigger on any large business investment.
Your website stands as a digital storefront for your business, and it's likely the first impression that potential clients have of your business. This reality is all too true for any marketing team examining how to build the right first impressions and guide prospects to make a decision. But getting management buy-in for a new website isn't always a walk in the park. If you're looking at how you can pull together a crisp plan to communicate the importance and benefits of a new website, read on.
First thing's first: find what motivates your management
This process isn't about building a plan of attack, but rather a roadmap to an improved digital presence, wider audience reach, and increased opportunities to acquire new business leads. These are all likely aspects of what motivates your team, and it's important to build your vision for your new website around these motivations, and those of your management team.
The motivations of your management team are often similar, but may be more focused on tangible benefits and costs. Find what drives your managers and start to shape your vision. No management team will pull the trigger without knowing all of the facts and seeing hard-proofed evidence to back up a decision. Many of them might not even see a benefit right away, especially if they aren't convinced that a website pulls in enough business.
Case Study
One of our Top 300 clients saw their total users jump over 66.5% in the first year after revamping their website, for a total of 10,000 additional new visitors! Not only did they see their total users jump, but they also saw that those users were clicking around and returning to the site later, contributing to an additional +12,000 new user sessions and +16,000 new page views. All of this led to increasing opportunities for the firm. Read more about the project.
Crunch the numbers and outline the benefits:
6 out of 10 consumers (via AMA) expect that the brands they do business with provide online content.
It takes less than two-tenths of a second for an online visitor to form an opinion of a company through their website.
Upkeep is simply not as bad as they might think. With website-building platforms like WordPress, SquareSpace, and Wix, building and maintaining a website is easier than ever. Drag-and-drop functionality allows even the most novice user to login and update.
72% of consumers take to the web to find answers to their problems, businesses for their needs.
Integrated website traffic analytics and metrics determine where and how interested visitors get to your site, and gauge what their most interested once they are there. This enables you to understand what is most important to prospective clients, and what's on their minds as they search for a new firm to partner with.
B2B companies who blog regularly experience an average of 67% more leads per month than those who don't.
Allow your business to shape and control your narrative. Build your own story, and share what makes your story unique.
Shape the vision and get them to believe
It's important that your management buys into the vision, before they buy into the overhead costs and labor. Shape your vision into a working plan, and get your team to believe in it. Building a working plan means auditing your current website, detailing all of the benefits and the hurdles, as well as the costs with updating it.
Audit your site.

Take notes of what needs to be updated. Check all of the main pages, like the Home page, About page, Services page, and even the blog. Then, look at the visual elements. Look for things that are outdated, as well as elements you wish to bring into your new site.

Gather your data.

Research what it takes to update your website, or implement a brand new one. Examine the costs. Learn how other firms are experiencing success with updated, modern websites.

Analyze pain points.

Understand the hurdles that may be in your path, and be prepared to show how you plan to overcome them.

Uncover hidden value.

A new site does more than just look flashy; it stands to be a homebase for a lot of your online marketing initiatives. From your blog reel to content designed to funnel sales leads, a new website that is well equipped with the right plug-ins and capabilities can be an excellent hub for realistic growth online.

Map the road.

A step-by-step plan can go a long way when you're sharing the vision. It places a practical, visual understanding to developing, implementing, and maintaining the new website.

Get others involved.

Excitement is contagious. If you can share your vision and your plan with others, it will increase trust and get your management one step closer to hopping on board.
First impressions are everything and as your potential clients navigate through your website, it's important that they are not only impressed, but that they are getting the information they need to make a decision.
Related Articles