Reputation Marketing: A 5-Star Approach to Digital Reviews
May 7, 2019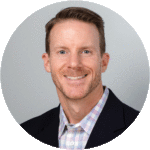 Scott Dine
Partner + Technical Director
Google, Yelp, your website – the reviews your business receives are hugely influential to how potential customers interact and perceive you online. When Google began integrating third-party reviews to their business search panels, the reputation marketing industry took off in full force, with consumers being actively influenced by the reviews they see and read in their searches.
In fact, 91% of consumers actively read online business reviews. A 2-star rating can immediately cause hesitation for consumers finding you on Google.. In the other light, positive reviews can quickly boost the initial perception a visitor has for your business. In today's marketing, reputation can and will make or break your next business deal.
The power of positive reviews
Higher ranks on Search Engines. There's no denying that the higher the star rating, the higher you'll appear on google and search engine results. The more positive reviews you have, the stronger your boost.
Trust. A survey from Nielsen found that 70% of internet consumers trusted consumer opinions they read online. Your high ratings and positive reviews will increase their trust.
More Clicks, More Business. That trust can directly result in more clicks. More clicks can directly result in more business opportunities.
Opportunities to Improve and Build your Business. The customers see your business from the outside. Their reviews and comments can help you improve your decisions moving forward. Having an understanding of how your customers are perceiving your business can help you make improvements and build your business for a successful future.
Reviews help your business, good and bad.
Even the not-so-positive reviews can help you improve your business. Has someone left a negative comment? Give it a real read, and take note. These reviews give you the opportunity to reach out to the customer in the wide open and work to correct any shortcomings. If you find a recurring issue, you can then work to correct for future success. When searchers see this, they'll understand you are active in making sure your clients have a good experience.
Getting reviews
Knowing that reviews can have an incredibly high impact on your success online, it's important that you are building a stack of positive reviews. The more that a customer can speak to the positive experiences, the more future clients can visualize how doing business with you will be a positive experience for them as well. Don't be intimidated to ask your clients for a review or feedback after a project. Any feedback can provide a real, concrete opportunity to continuously improve your process, and showcase, online, real experiences that clients have had with your firm.
We're here to help!
We're firm believers in the influence that online ratings and reviews have on a business' success, and we want to help you grow! Want a quick email template to send to clients requesting feedback on their experience with you? Shoot me an email and I'll send you the one we use.
Google My Business gives you the power to highlight your reviews. We wrote a blog on the power of GMB, check it out!