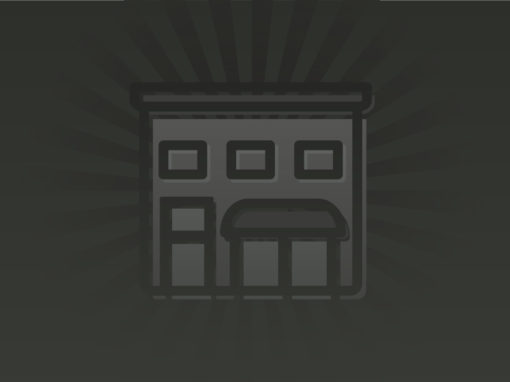 Why Google My Business is One of the Most Important Marketing Platforms Available
March 28, 2019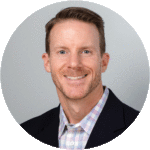 Scott Dine
Partner + Technical Director
While
Google+ is shutting its doors
this month, many of Google's current promotional platforms are thriving, like Google My Business. As consumers flock to the web to find their local businesses and partnerships, Google My Business connects the wants and needs of those searching consumers with the opportunity for every business to promote and share information about their companies. With quite a few tactile features that boost a company's presence on the Google platform, it's important that every business owner and marketing group know how they can elevate their own profile.
Do the math
97% of people search online to find local businesses. That's right, 97%. When it comes putting your business in front of your current and prospective customers, there's no more important place than online. And, when it comes to online searches, Google boasts over 72% percent of all of them. This is why it's so important to make sure your business has all of the information potential customers need from your business. And maintaining control over what that information is, and how it'll impact those searchers' decision to do business with you, is extremely important.
Google My Business, Explained
Google My Business is a free, easy-to-use service that allows you to edit and customize your business' profile on Google's search platform. When someone searches for your business, or a term tied to your business, and they find you online, they'll see information about your company. Location, hours, services – all of these are basic components to any business' Google profile, and often are completed without much time or effort. However, there are more in-depth features on a Google My Business profile that can launch your visibility to a higher level.
Features
Descriptions. A content space dedicated to up to 750 characters outlining your business. This description setting is where you appeal to customers, and show them what sets you apart from other local competitors.
Google Posts. Kind of like mini-blogs for your Google search profile, posts allow you to share relevant images and content relating to your business. Because they show up in searches, they are a fantastic opportunity to talk about what your potential customers might be looking for or asking about. Additionally, these posts allow you to share links and invite searchers to visit your website. It's important to note that Google isn't a big fan of double-posting, so it's better to use Google Posts to share a synopsis of your blogs, rather than a word-for-word copy of them. Bonus: there's a free and premium WordPress plugin that allows you to publish mini-posts straight to Google My Business when you publish your blog to your website.
Showcase Google reviews. Chances are, if you have a profile and you've done business, you're likely to have received a number of reviews. Google My Business allows you to showcase real-life reviews, which can quickly build trust and boost your reputation as searchers are looking to make a decision on your profile.
Built-in Q&A. A new feature, built-in Q&As let searchers ask questions about your business directly, and gives you the opportunity to answer them in your own words.
Messaging. If searchers have a specific question, they can message you directly for an answer. This is a great way to get a conversation started for those interested in your services.
Websites. Google My Business also boasts a free website builder, which allows you to create your own website within minutes, based on your My Business profile. This is a great tool for companies just starting to explore the digital marketing environment, or as an interim website while you shop around and build/ tweak your existing website.
Google Your Business
Google provides an excellent platform for those just getting started with the Google My Business suite of marketing tools. Visit gybo.com to find tips on creating effective My Business profiles, building GMB websites, exploring tips and tricks, and even utilizing their Google experts for advice. This is an essential tool for companies looking to take advantage of Google's platform, and ensure that their business is front and center for customers searching for them.
We're here to help!
Maintaining an up-to-date and relevant Google business profile can make a big difference in making the right connections with potential customers and clients online. If you need help evaluating, updating, and/or maintaining your Google My Business profile, don't hesitate to contact Chris.