Brand Development & Collateral
User Research, Brand Development, Brand Guidelines
New Collateral to Support a World-Class Reputation
As one of the largest independent accounting and advisory firms in Silicon Valley and an INSIDE Public Accounting Top 200 firm for the past five years, Abbott, Stringham & Lynch has built a world-class reputation since 1977. As they planned for the future, we partnered with the firm to overhaul their entire brand collateral system, which included business cards, email designs, folders, and niche sheets to name a few.
Research & Visual Systems
In the beginning, we started with a series of vision-related interviews and conversations to better determine where the company was headed and where they wanted to go. From there, we began to develop a visual system that would later be the foundation and guide for the individual collateral pieces.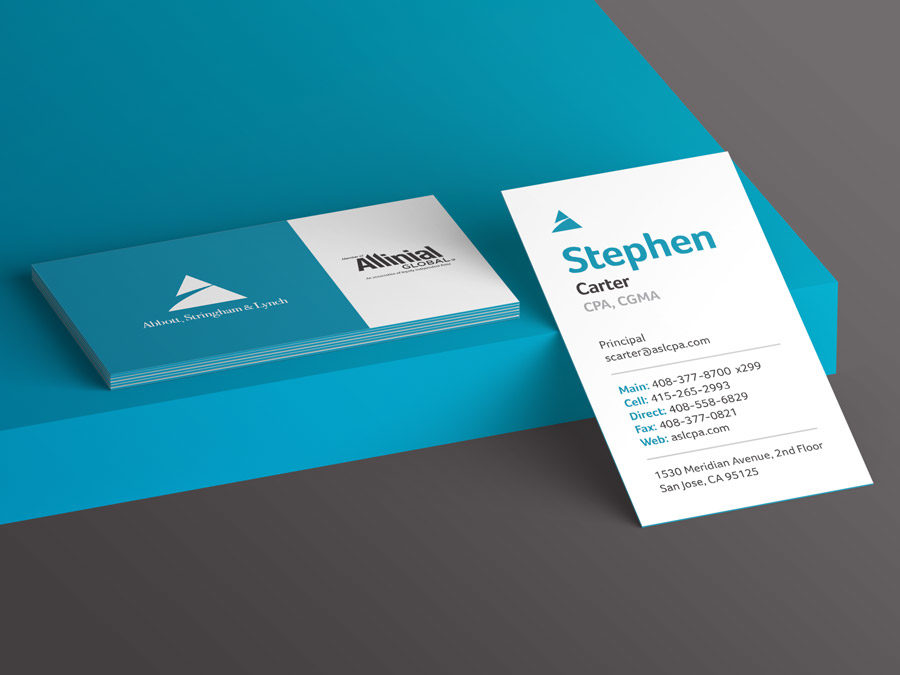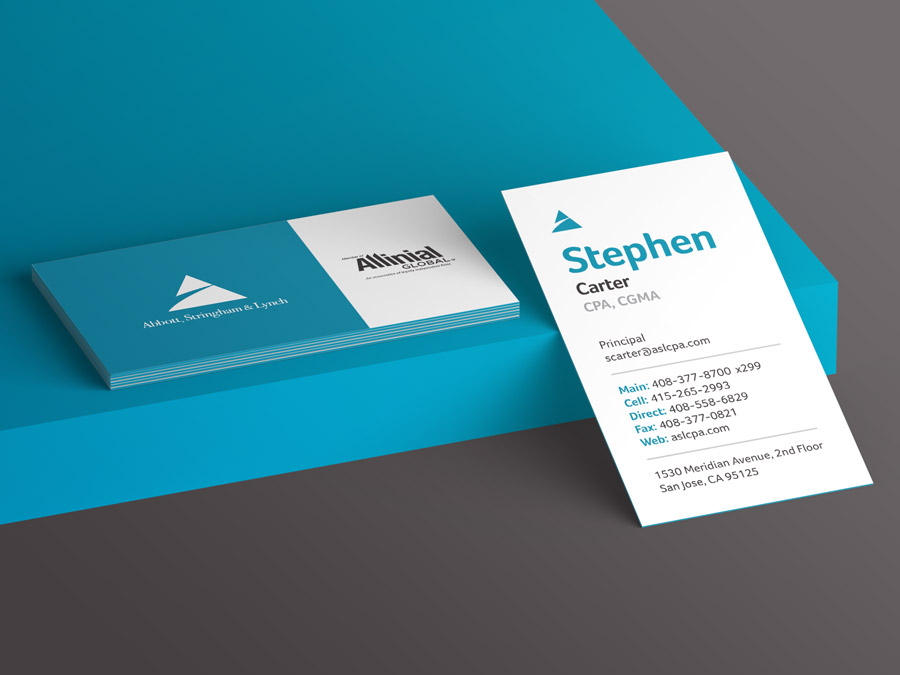 Make It POP
A few of the collateral pieces needed to have an extra POP, like the bi-fold (below) and folders. To help those stand out more, we utilized special paper and printing techniques, like a clear Spot UV treatment on the triangle icon.