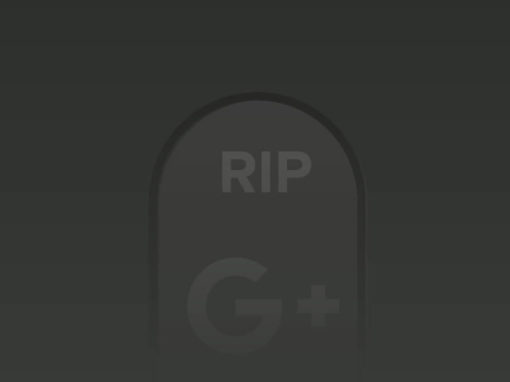 Google+ Shutting Down: What You Need To Know
February 26, 2019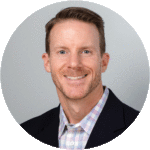 Scott Dine
Partner + Technical Director
Google recently announced that it would be shutting down Google+ in the coming months. As a social media platform, many consumers and businesses alike immediately saw that this could affect how they interact with one another. A week later, Google announced that it would shut down 4 months earlier, taking effect in April 2019.
Google cites
one of the main reasons for the expedited shut down to be due to a data breach that impacted approximately 52.5 million users.
The data breach, and the apparent challenges with maintaining a social media platform that successfully met the ever-evolving needs of consumers led to the decision. Looking at a large scale social media platform shut down, many businesses that are active on Google+ might be wondering if, and how, this will affect them.
How will this affect you and your firm?
While it's true Google+ never became a very popular social platform, many businesses still kept regular content in order to take advantage of the potential SEO boost. If you've been using Google+ as a component of your greater digital marketing strategy, you'll mainly need to adjust the strategy and shift your efforts. Then, you'll want to remove any links or icon buttons for Google+ on any of your websites and landing pages.
Does this impact SEO?
This is an important question. Because Google is the powerhouse behind most SEO campaigns, it can be worrisome to wonder if this means that your business will no longer be able to maintain the same levels of effective digital marketing. The short answer is: the shut down won't have much effect on your online marketing strategies. Once a rumor that Google would favor posts and content created and shared through Google+, the digital giant was never able to fully get Google+ into the same leagues of competition as other big-name platforms like Facebook, Twitter, and Instagram. What's more important is backlinking and content creation/ sharing. Blogs, social posts that link to them, and on-site keyword optimization all contribute to the overall success of your SEO. Keep going strong on other digital platforms and you'll be just fine.
Can you save any data or content?
This is a good question. After the shutdown, you won't be able to access your content unless it's been downloaded. Thankfully, Google has provided instructions for downloading all of your content. Aside from that, APIs will also become defunct. This means that any communication lines set up between your social platforms and third-party softwares will break (i.e. RSS feeds, social media management, etc.) and Google+ Sign-in functionality.
Bonus! Google My Business pages will not be affected
There's been some confusion online between Google My Business and the Google+ shutdown. The shutdown will only affect Google+. This means that any other Google services that you utilize to keep your firm in tip-top shape online will still be available. You'll be able to maintain and update all of your firm's information in order to stay true and keep popping up on Google searches. You'll even be able to push your latest blogs right to your Google page, so that you can show searchers exactly what you like to talk about.
If you have any questions on this topic or would like to discuss your online marketing strategies, please feel free to contact me at scott@thinkcatalyst.co.