AAM Summit – Year of '18 x 18
May 31, 2018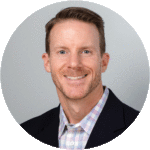 Scott Dine
Partner + Technical Director
AAM Summit – Year of '18 x 18
AAM Summit – Year of '18 x 18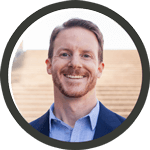 Partner + Technical Director
The AAM Summit 2018 is now over and I'm sure all of my fellow AAMers are back home and thinking fresher than ever.
This year's Summit, held in Portland, Oregon, was filled with great sessions, speakers, awards and +418 attendees, new and old. Throughout the conference, I noticed something very interesting – the number 18. This year was the 2018 Summit and while looking back, I realized I attended 18 sessions, not including dining or networking events. Also, I counted up the meals I had at various Portland, OR establishments, including the hotel, and that number was 18, too. After adding up the cups of coffee I had this week, I was a intrigued when I counted up 18 cups of coffee (some of which were amazing!). Finally, I thought I would count up how many craft beers I added to my Untapped account while in Portland and that number too was 18! (If you are just interested in the beer list, shoot me an email!)
You may be thinking that some of these numbers are made up or fudged to fit with this blog, but I can assure you the numbers are accurate. So, with this newly discovered theme of 18 during Summit, I thought I would craft this blog to share my experience and perspective by way of a Top 3 (out of 18) for each of the following categories: Summit Sessions, Dining & Drinks.
AAM Summit 2018 Top 3's (of 18):
SESSIONS
While there were many great sessions at the AAM Summit 2018, I selected the following three sessions as my top picks.
Keynote – Being A Green Apple – John Garrett

The keynote session with John Garrett was a refreshing and entertaining presentation. Garrett used the metaphor of a green apple placed in a bin of red apples to visually illustrate that a green apple, while still and apple, really stands out when placed with a bushel of red ones.

The overall message I took away from the session was to encourages professionals to embrace their individualism and use their individuality to make deeper connections with either new or existing contacts.

Building Innovation Culture: How to Capture Creativity by Conducting Focus Groups – Kacey Jones Kacey Jones with Hinton Burdick, CPA's delivered a thought provoking message and even included an ad-hoc focus group right there on stage. Jones discussed the need for accounting marketing professionals to embrace the power of focus groups to dig deeper below the surface and look for valuable insight within the firm. Focus groups can provide unique opportunities for new ideas to be sparked from one another.

If you could not attend this session, here is a link to the separate blog article I created for this session.

Great Networking Skills for Professionals – Steve Cohen Cohen cultivated and presented a high-energy and entertaining presentation on the power of networking and provided some terrific tips on how to network and how to do it well. My biggest takeaway from the session was the suggestion to treat networking not as an large scale aggregation process, but rather as an opportunity to connect on a deeper level with new contacts and avoid talking about yourself the entire time. Networking is supposed to be a conversation between two people and one that allows both participants to discover how they can truly help each other.
Meals
Portland, Oregon has some amazing food to offer. So much so, one could experience incredible dining opportunities day-in and day-out for weeks on end. The three choices below were not easy to pick! If you had great dining experiences too, I would love to hear your feedback and recommendations, so feel free to leave a comment, below.
Portland City Grill This unique restaurant is located on the 30th floor of a high-rise commercial building and offers both incredible food as well as inspiring views overlooking city. I was lucky enough to find this gem via a recommendation from a friend.

In case you're wondering, the beef rib tips with mashed potatoes & green beans was simply perfect. The meat was lightly covered in a honey sauce and did not require a knife as it was so tender the mean effortlessly pulled away.

LeChon This restaurant was very interesting in concept as well as food. As part of this year's Dine and Connect, we had the pleasure to attend this dinner with 10 fellow AAM members.

The restaurant is located near the river on West side of downtown. It is a South American tapas style restaurant, with a focus on family style dining. While the group was a little reluctant to share every aspect of the meal with their fellow AAMers, the overall experience and sheer amount of different dishes experienced in one setting was absolutely amazing. Some of the shared dishes included scallops, lamb chops, pork belly, polenta & empanadas.

Picnic House This lunch spot was found by accident while walking around Portland one afternoon. We ducked in on a whim and were blown away by the unique nature of the dishes and the complex flavor combinations. They are known for being mostly soups, salads and sandwiches. While it may sound mundane, but it was anything but!

I had a chicken sandwich on fresh bread, and panini grilled, but not flattened. It was served with the most delicious pea & asparagus soup I've ever had. OK. It was the only pea & asparagus soup I've ever had, but that is the point – fresh, delicious and unique. (I would like to hear what the most unique dish was that you had in Portland – comment, below.)
Drinks
Drinks for me fell into two categories: Coffee and Beer. One was to start my day and the other was to finish. Being a home brewer and having a commercial brewery in the family, I have a particular interest in the local beer culture of any city, especially one with a reputation such as Portland. As it turns out, they have an equally impressive coffee culture!
Coffee
I really love my coffee and while I have tried roasting my own coffee, I prefer to leave that artisanal task to the professionals. Also, at home, I have an Italian made Rancilio Espresso machine and a dedicated & matching Rancilio burr grinder (only to be used for espresso beans). Also, I have a: drip coffee maker, Keurig, French press and AeroPress, for when the mood strikes me. So, here is a list of my favorite coffee spots in Portland, Oregon:
Survey Café – Espresso / Cappuccino
Café Umbria – Daily coffee, medium roast
RR Café – Daily coffee, daily special blends
Breweries
As I mentioned earlier, I did sample 18 different Oregon beers, mostly from the Portland area. I'm a big fan of IPA's, Pale Ales, Reds and Stouts. While I was not able to visit all of the breweries from which I tried their beer, I was able to visit two of the three breweries, below.
Deschutes Brewing

–

Mountain Skyline IPA

– Great brewery with a very festive and traditional interior decor. With an excellent beer list, it is hard to find a bad beer at Deschutes.

Breakside Brewing

–

Breakside IPA

– I was not able to visit this brewery, but the beer was terrific and they will be on my list next time I visit.

Von Ebert Brewing

–

Blood Orange IPA

– This find was a pure accident. We were actually looking for Fat Head's Brewery when we happened upon Von Ebert Brewing. Turns out the building was the same, but the brewery ownership and name had changed hands. Lots of great beer here and the staff was eager to talk and share beer samples.
As you can probably tell after reading this blog, the AAM Summit 2018 was truly a great experience! I you have any questions or comments about the conference, sessions, restaurants, coffee houses or breweries, please feel feel free to reach out or leave a comment below.