What You Need to Know About MailChimp's New Platform
July 23, 2019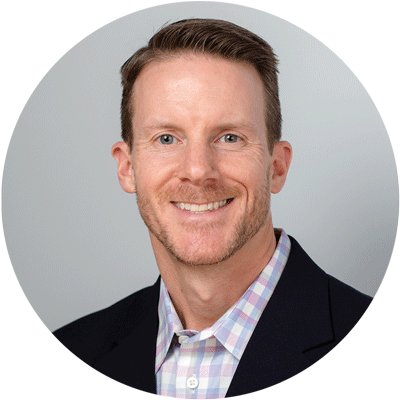 Scott Dine
Partner + Technical Director
If you're a MailChimp subscriber, you received a few emails from them recently, announcing an all-in-one Marketing Platform, signalling the transformation from one of the top email marketing platforms to a all-in-one marketing platform. MailChimp has really upped the ante with some great new additions to their platform, allowing users to have a better look over their contacts, and enable them to better target their audiences. These additions are largely improvements, and many marketers who use MailChimp should get excited for them.
This change affects how many businesses will utilize MailChimp, from how they engage with their customers to how they pay for the service.
Notable Release and Updates
Marketing CRM
Mailchimp has added additional capabilities to collect data and organize info into segment and tags.
They've added the ability to set up automated messages to be trigger-based on interactions with those segments and tags.
Provided improved connections to Salesforce and other CRM's, allowing you to work more seamlessly between platforms.
Added retargeting capabilities for social platforms, like Instagram and Facebook.
Audience
Build your audiences through a more productive organization system

Sign-up forms have been enhanced to allow for more customization and potential CRM integration.
Landing Pages allows users to create unique pages with specific conversion goals.
Social Posts & Ads allows you to create, publish and track the performance of your Facebook and Instagram posts all via MailChimp.
Lookalike audience finder uses your existing customers to find similar external audiences to target social ads and postcards.

A new dashboard that gives you more insight into your audience, by collecting and presenting data that represents patterns into those audiences as a whole.
This data, like where your contacts are located and how often they engage with your content, syncs in with a new ability to send those audiences more targeted and personalized content.
Changes in Pricing Structure
Changes to the way pricing is set up are here and are based on the number of contacts and audience segments in an account. Also, the higher the tier, the more features that are available, like the Lookalike Audience Finder, contact address finder, and even custom-coded email templates.
Websites: Coming Soon!
It looks like MailChimp is gearing up to offer websites as part of their new offerings. Likely, these will take form in templated websites hosted on the MailChimp platform that easily integrate with the new all-in-on platform. This could be a huge benefit to smaller companies just starting out and building their web presence.
What does this mean for you?
At this time, current MailChimp users working within the email marketing platform may continue on with no significant changes. Of course, with these big updates, users will also be faced with considerate opportunities to consolidate marketing automation platforms, including posting to social media and tracking results from a single dashboard.
Companies that are finding it difficult to keep track of all of their platforms will likely benefit from the new features offered by MailChimp's all-in-one platform, especially with the reasonable pricing structure.
How can you take advantage of these updates to push your firm to the next level?
These improvements are designed to give you more control over all of your marketing efforts, from streamlining the process of sending emails to posting on social media platforms. Take advantage of the Retargeting ads via Google, Facebook, and Instagram. Then, utilize automation features, like an automated welcome message after a contact subscribes, or use the RSS-to-email to automatically send content to selected segments or tagged audiences.
If you need help with your email campaigns or simply have a few questions about the MailChimp updates, send me an email and we'll take care of you.