Is Your Website Failing Your Thought Leader
July 10, 2017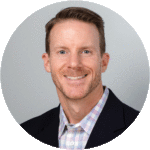 Scott Dine
Partner + Technical Director
Is Your Website Failing Your Thought Leader
Is Your Website Failing Your Thought Leader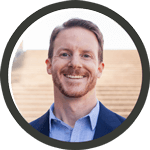 Principal + Technical Director
Thought leadership is a process that formalizes how your firm communicates unique information that brings value and sets your firm apart from the competition. Is your firm pouring time and resources into thought leadership? Is it aggressively identifying its market niche practices and converting those practices into content in order to set itself apart? If not, you should be.
The fastest growing firms in the country have active thought leadership programs. Identifying and creating unique, high quality content is half the equation, and the part where most firms excel. The problem comes when firms try to integrate this new content into their overall marketing strategy, because, like the vast majority of firms, they HIDE IT.
That's right. They hide the content in some dark corner of their website where it could only be found with the help of Ferdinand Magellan and the map from the Goonies. So why do so many firms hide their thought leadership content?
They hide the content in some dark corner of their website where it could only be found with the help of Ferdinand Magellan and the map from the Goonies.
No one does this on purpose, but hundreds of firms across the country are failing to get the right value from their thought leadership efforts because they don't have a thought leadership website.
Your website is critical to your thought leadership
When great thought leadership meets a poorly equipped website, articles get filed away in a remote corner of the web called "resources" or "articles" or "white papers" and are never found again. When visitors go to the site, they don't see the content you've worked so hard to prepare.
Every page on your website should be considered a potential landing page. You can't assume that a visitor will "explore" your site and stumble upon the information. If you have important information, place it in a prominent and easily accessible location.
What makes a thought leader website
A thought leader website puts thought leadership content at the centerpiece of the design. Thought leadership content can be entered one time on the back-end, which automatically populates on all relevant areas, including author bio pages, niche and industry pages, service pages, library and resource pages, and even the home page.
Thought leader websites can also push information to other locations, such as your social media. LinkedIn profiles are now viewed as often or more often than bio pages on your firm's website.
How you can capitalize on your thought leadership efforts through your website
The solution is within your reach. There's a good chance that you won't need to rebuild your website from the ground up. In fact, if your website is driven by a functioning database, the solution can be pretty quick.
Examples of database-driven website platforms include:
Joomla
Drupal
WordPress
Expression Engine
Asp.net
.php
MySQL
If you have a custom CMS, you probably have all the tools you need – it may just require additional customized setup.
Catalyst has vast experience helping firms transition static websites into dynamic thought leader websites. If you have a dynamic thought leadership program, but feel like your website is failing to capitalize on your efforts, we will work with your firm to maximize its thought leadership. To see an example of an integrated thought leadership website, visit dmj.com. To get more from your website, contact me today at 317.296.6439 or sdine@thinkcatalyst.co.