 Website Design & Development
Embracing the Firm's Rich History; Planning for the Future.
Matthews, Carter & Boyce (MCB) is a CPA and advisory firm in the Washington D.C. metro area with a rich history of service spanning over seven decades. With a longstanding history and significant recent growth, their website needed to be updated to better serve the current and future needs of the firm. 
MCB's staff includes a number of industry experts and we worked to promote their expertise and include thought leadership content throughout the website.
A Day in the Life
Being in such a large and competitive market like the Washington, D.C. metro area, our creative team wanted to showcase the employee's personal experience at the firm externally to prospective hires. We created a number of testimonial sections throughout the website. This particular example shares insight into a day in the life of an MCB employee and what they value most working at the firm.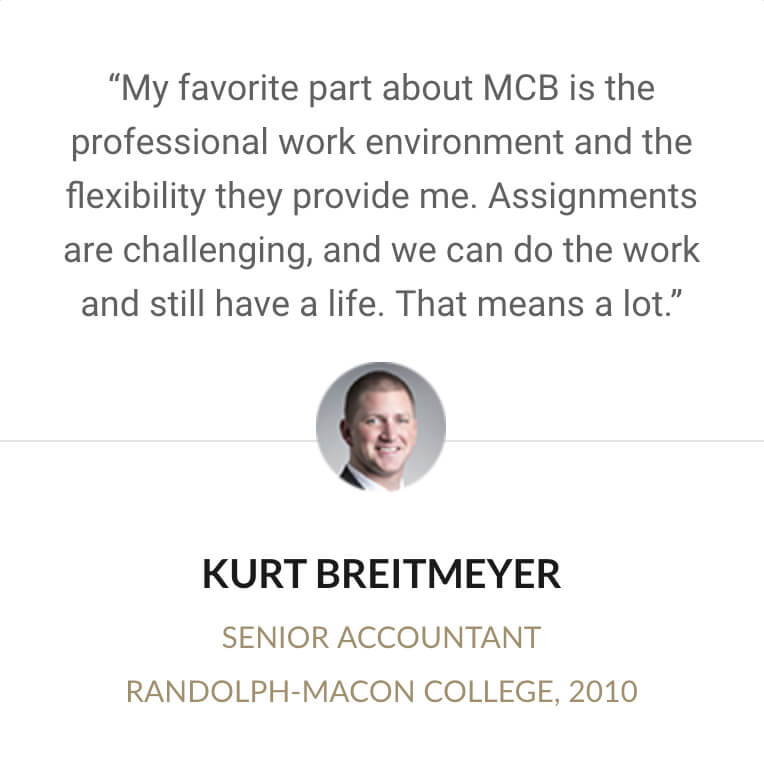 Recruiting Recent Grads
MCB offers many unique opportunities for college students and recent grads. As part of their recruiting strategy designed to complement their on-the-ground efforts, we created a simple microsite on their website that is branded more towards the Millenial demographic.