Five Ways to Recruit Top Millennial Talent
January 12, 2018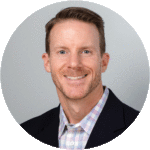 Scott Dine
Partner + Technical Director
Five Ways to Recruit Top Millennial Talent
Five Ways to Recruit Top Millennial Talent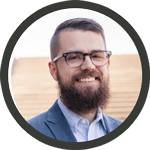 Principal + Creative Director
Millennials, Millennials, Millennials
This generation seems to be the talk of the workforce, yet most employers and recruiters can't seem to figure out what makes millennials tick. Many older generations have subscribed to the belief that younger talent doesn't understand how to communicate professionally or that they all feel entitled to a certain status or salary, but playing to stereotypes is likely not the way to attract millennial talent.
Millennials do not want to associate themselves with a brand or organization that does not align with their moral stances.
With millennials expected to make up 75% of the workforce by 2025, companies can't afford to use the same tactics as with previous generations if they want to hire quality talent. To properly target this up-and-coming set of workers, here are 5 tips to recruit top millennial talent.
Outward Brand Perception




Before even diving into specific recruiting practices, you must consider how your company is perceived from an external perspective. Think of how you promote your organization, company culture, philanthropic efforts, etc. on any public-facing platform. More than ever, millennials do not want to associate themselves with a brand or organization that does not align with their moral stances.When searching for jobs or researching potential employers, millennials will often visit that organization's website and social media accounts. If those sites are not engaging, are difficult to navigate, or lack transparency or authenticity, potential candidates may simply move on.

Social Media Usage




Speaking of social media, use it. Millennials are looking for companies up to date with the modern age, meaning you engage with clients and potential job candidates on your social channels. So put up that job opening on Twitter or LinkedIn. And utilize paid ads on Instagram or Facebook, an inexpensive way to advertise and target a specific user base of candidates relevant to your occupational offerings.

Clear Job Postings




When creating job postings, the best way to attract millennials is by being upfront and honest. Despite what you might think, the younger workforce isn't interested in your hip phrases or vague coolness. They are looking for a company that is upfront about the full compensation package, which means benefits, vacation time and other perks, not just the bottom dollar.

Referrals




You know how important referrals are in getting new business. A similar approach can be taken when recruiting the younger generation. If you already have millennials on staff, they can be one of your most powerful recruitment tools. Talk with them about promoting their experience with your organization and have them share and recruit via their personal social media channels.If you have a couple young interns, encourage them to advocate for your company on social media and on campus, or find ways to connect with university staff through those interns and promote your organization personally. That's just another way to snag up young talent before someone else does.

Engaging and Visual Recruitment




Fortunately or unfortunately, millennials have grown up in a digital age, and their expectations are often high. Your old pamphlets or basic mission and vision on your website isn't going to appeal to this visually minded generation.Create engaging recruiting videos featuring testimonies from current staff or company outings. Develop visually appealing infographics that tell the story of your brand, what it stands for, or describe your company culture. Millennials are interested in something they will later throw in the trash. They want to wowed.
Ultimately, millennials are looking for a connection. So whether they feel connected to your company mission, your philanthropic efforts, your social media engagement or your existing young employees, take the time to engage with them on multiple levels. Simply providing a living wage isn't going to cut it with the young workforce, so make sure you are creating a digital presence, a company culture and a benefits offering that will make millennials want to hop on board. Because if you don't, someone else will.