Five Stages of Social Media Marketing Grief
April 14, 2017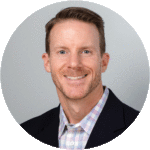 Scott Dine
Partner + Technical Director
Five Stages of Social Media Marketing Grief
Five Stages of Social Media Marketing Grief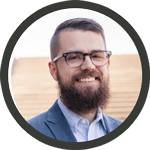 Principal + Creative Director
The debate of the decade.
The question of social media marketing has been the debate of the decade, and that conversation is not confined to the realm of Accounting Marketing. Even the biggest firms with dynamic marketing staffs have struggled to pinpoint its benefit. Some firms were quick to adopt and even quicker to abandon. Others were slower. Yet the one consistent comment we hear from firms is that they have a hard time proving its value.
It's as if social media marketing tracks closely with the five stages of grief.
Stage 1: DENIAL.
"We've never done that before, so there's no reason to start now."
Stage 2: ANGER.
"Stop wasting your time with that social nonsense."
Stage 3: BARGAINING.
"I suppose we can post our newsletter to Facebook, but that's it."
Stage 4: DEPRESSION.
Social marketing is taking off, but accounting firms feel like they've missed the boat.
So will we ever get to Stage 5: ACCEPTANCE?
The only way social marketing will gain long-term acceptance within leading CPA firms is if someone finds an implementable, repeatable model with trackable results.

The right choice
Not every marketing method and medium is right for every industry or company. Many marketing directors are burnt out on social media marketing. They believe they can't afford to spend additional professional or political capital on it. Patience with marketing initiatives isn't a virtue espoused by many accounting firm managing partners. They prefer quick, documented results. So what should you do?
Evaluate your current social media strategy, assuming you have one.




Is it really a strategy? Social marketing, especially business to business, is changing rapidly. If you aren't keeping up, you're almost certainly falling to the back.

If nothing else, get into LinkedIn.




After your partner bio pages, it's the first landing spot for someone researching one of your professionals. Do your LinkedIn profiles help or hurt you? If you aren't leveraging content on LinkedIn, you're missing a huge opportunity. Get content on profile pages and start discussions with it.
If you aren't leveraging content on LinkedIn, you're missing a huge opportunity.
What about Twitter, Facebook, Pinterest and others?




In the realm of accounting marketing, you are probably better off focusing on bigger issues than sending two tweets a month or sharing an article on Facebook. But if you have the time, the resources, and the moxie, maybe it's time to make a splash.

Your employees are your greatest social media asset. Use them.




Create engaging social media posts and encourage your employees to share them. If they believe in your mission and what you're saying, this will be easy.

Business services firms can connect with business owners using social media.




Recruiters can get tremendous value from the right social strategy. Niche practices can develop a following on Twitter, leading to substantial opportunities. The key is aligning goals with strategies.
You've probably seen this "Definitive Guide to Social Media Marketing" floating around the social space. Marketo, the developers of this guide, are doing a great job marketing their business to business product in the social space. I highly recommend downloading this and giving it a thorough read, then re-evaluate your social marketing strategy.
The Catalyst team is always available to discuss strategy development, implementation planning, and ideas for great social media marketing strategy.