Four Key Elements to Brand Standards
March 14, 2018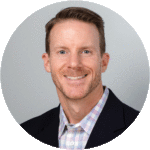 Scott Dine
Partner + Technical Director
Four Key Elements to Brand Standards
Four Key Elements to Brand Standards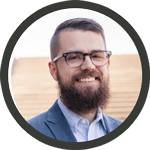 Principal + Creative Director
This is bigger than your logo.
Your brand: it's who you are, what you stand for, and how you represent yourself internally and externally, and a brand standards document is a way to communicate a unified identity. While the foundation of your brand is your mission, vision and values, the value and integrity of your brand is upheld through brand standards. Unfortunately, many companies choose to skip this important piece, or don't understand the critical role this plays in the visual and digital representation of their brand.
The value and integrity of your brand is upheld through brand standards.
Now you might be asking, what are brand standards? Some call them style guides, brand standards, or brand bibles, but no matter what you call it, brand standards are essentially a document that lays out the specific creative guidelines of your brand. This can look like the distinct colors and appropriate logo sizes, words and phrases that should be included or excluded from company literature, fonts to use or avoid, a brand voice to follow, where logos can be placed, and the list could go on.
You may be thinking, but we only have one designer, or we hire out for our design work, do we really need a brand document? Absolutely. What if your designer falls ill and someone else has to step in? What if your company grows immensely and your current designer doesn't have time to train new designers on the small details? Do you really want to have that outside design firm spend extra hours (and your money) trying to ensure your new logo design matches? These are just a few scenarios where a brand standards document can be incredibly integral to your success.
We have outlined four key areas to assess as you are developing your brand standard document:
Logo, Fonts and Colors




At minimum, even if your brand standards are only a page long, it should include information about your logo, fonts, and colors. As the foundation of your company's visual brand, you should lay out specific guidelines for your logo, including a minimum size, how and where to use it, minimum spacing around the logo, rules against stretching and rotating, etc. Other details include the specific RGB, CMYK and Pantone colors of your logo and brand, and the fonts that should be used in the logo or any company document or email. Including these in your brand standards will help you avoid inconsistent brand representation within your company.

Length/Detail




The length and level of detail of your brand standards document will vary from company to company. Smaller organizations may have a document that is only 1-2 pages and discusses principal level items and ideas. Depending on the size and scale of your marketing efforts, discussing just the logo, fonts and colors may be detailed enough to meet your requirements. However, national or international companies with multiple divisions will probably require a more in-depth document discussing other elements such as print vs. digital layouts and designs, social media guidelines, brand voice and other relevant usage examples. Company leadership should be in agreement on general principles to include before the document is created.

Evolution




While certain elements of your brand may remain consistent over time, many aspects continue to grow and develop. As companies expand or evolve, logos will be reworked, slogans will change, marketing strategies will shift and websites will be updated. Therefore, as your brand grows and your company reimagines itself through the years, it is important to ensure your brand standards document is relevant. Some companies may have an easily editable PDF or Word version, or even a page on their website. Regardless of the format, having a digital version that can be updated regularly is essential to the growth of your brand.

Accessibility




Ease of access is the final element to consider in your brand document. All employees should undoubtedly have access to the document as even accountants and HR professionals should be aware of the guidelines for fonts and logo usage in company documents and emails. On occasion, outside vendors will also need access to a document of this nature. For some organizations, simply emailing a PDF of their brand standards is preferable, but many larger companies have begun to make their brand standards public online in an effort to promote complete brand transparency and help busy designers avoid receiving minor questions from outside vendors.
For many companies, especially those without a creative specialist in-house, the idea of creating brand standards feels like sailing through daunting, unchartered territory. For help navigating those waters, email me for a brand audit. Throughout the process, we review your current brand collateral, identifying inconsistencies that may exist, and discuss ways to revamp and update your brand strategy, voice, and logo. Ultimately, we'll provide you with a complete brand standards document that coincides with your strategy and brand direction, placing you on the path to continued success.