Creative South: Learning to Believe in Yourself
May 7, 2018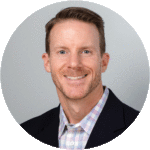 Scott Dine
Partner + Technical Director
Creative South: Learning to Believe in Yourself
Creative South: Learning to Believe in Yourself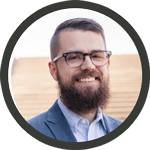 Partner + Creative Director
Last week, I joined 800 designers, illustrators, hand letterers and entrepreneurs for
Creative South
, a unique conference in a small Georgia community about 90 minutes southwest of Atlanta. Having heard about the conference and the community it builds, I was excited to connect, collaborate and learn from brilliant industry minds.
Creative South draws incredible talent from throughout the country and Europe, and being able to attend was enriching on a professional and personal level. Though each speaker spoke on a different experience, there was a consistent underlying theme in the talks: believe in yourself.
At times, believing in yourself can feel like an incredible feat. In a world of instant gratification that often includes severe imposter syndrome, it is easy to find yourself comparing your progress and self worth to others' carefully curated social media profiles.
At times, believing in yourself can feel like an incredible feat.
Before we dive too deep, let's step back to a few weeks leading up to the conference: a friend reminded me this wasn't a networking conference, but rather a community-driven conference, so business cards might not be the best tool to remember someone. With that thought in mind, I considered alternatives that would show off my personality and design skills. Over the next few days, I designed a sticker that aligned with a topic I had been researching lately and could encourage others that I met. I had no idea that this topic would be so prevalent and intertwined in the conference.
Now, let's dive back into the conference. As designers (and professionals in general), when you believe in yourself, your values and your purpose, you can empower others around you to believe in themselves and encourage personal development, growth and creativity. In the context of a business, employees who believe in the company's values, people, and products will further your mission, serve as positive word-of-mouth marketers and encourage growth across the company. Empowered, vision-focused employees empower businesses and ignite a passion that can spread to new employees, partnerships and clients.
If your company sells software that helps businesses organize their financials, but your marketing team doesn't believe in the value it brings to your customers, you may find your marketing materials to be lackluster. But if your customer service team hears client testimonials about the impact your software has had on a business' bottom line, they will likely be passionate about sharing your product with new clientele.
Similarly, if your employees do not feel engaged, supported or empowered at an internal level, they may lack the drive to promote your company and see it flourish. Employees who feel encouraged, championed and equipped by leadership are more likely to advocate the company's growth and spark innovative ideas.
In the same way that believing in yourself compounds to ignite personal growth and creativity, employees who believe in your company mission will do likewise. Your employees are your most powerful asset and empowering them to believe in themselves and your company could be the single greatest catalyst for long-term success and growth.