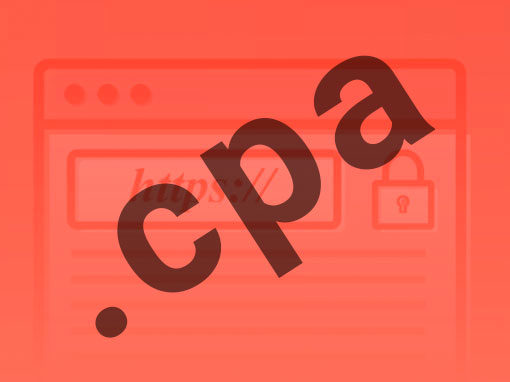 Can the New .CPA Domain Amplify Security, Trust, and Brand Recognition for Your Firm
May 5, 2021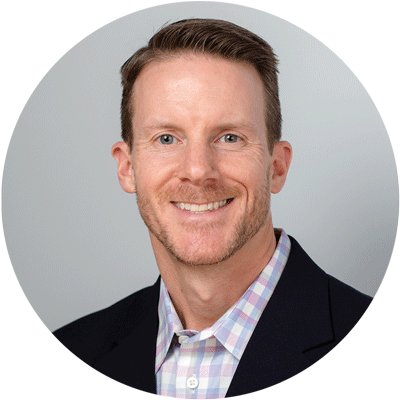 Scott Dine
Partner + Technical Director
Accounting firms and individually-licensed accountants can now claim a corner of the internet in the form of a secure domain exclusive to members of the accounting profession. There are a multitude of benefits to a firm having their own .cpa domain name, so let's break down a few them and you can decide if this new TLD ("Top Level Domain") is a good fit for you or your firm. We'll also go over how to get a .cpa domain, and what to do once you have your new domain.
What is .CPA?
The new .cpa domain extension is exclusive to licensed CPA firms and licensed individual CPAs, so it offers registered CPAs more control and security than an unrestricted domain, such as .com. It is a restricted TLD that is owned by the Association of International Certified Professional Accountants (AICPA) and managed by CPA.com. Licensed verification takes place at the time of purchase as well as when a .cpa domain is renewed. You'll have the opportunity to use the domain extension for your website, email addresses, and other digital touchpoints, such as social media and online marketing content.
How Can a .CPA Domain Help Your Firm?
There are various advantages to obtaining and utilizing your own .cpa domain name. Here are just a few.
Secure Your Data and Minimize Scamming Risks
As mentioned above, only licensed firms and individual accountants verified through CPA.com are permitted to register and use a .cpa domain, creating a safer online identity. This will diminish the capability of fraudsters to set up online phishing scams and other security threats using your firm name, thereby protecting your firm's data as well as clients' personal information. Your firm will also be able to take advantage of future security protocols for top level domains.
Boost Client Trust
Because the .cpa domain name is administered and governed by the AICPA, your .cpa domain will signify to both existing and prospective clients that your firm has been verified by a distinguished organization for accounting professionals. It's a move that may place you as a trusted leader in a competitive field.
Strengthen your brand
A domain name that includes a keyword (CPA) that describes your firm not only allows for a more relevant and shorter address, but also helps with more focused branding, possibly enhanced search engine positioning, and brand recognition. For instance, ThompsonAndrewsCPAs.com could become ThompsonAndrews.cpa, or even TA.cpa. With a .cpa domain extension, there is no ambiguity about your firm's objective, whether a first-time visitor clicks on your site, another site features your firm's web address, or your firm turns up on a search engine. Your firm's purpose will be clear.
Reinforce Digital Positioning
When potential clients are exploring accounting and finance services, a firm's aptitude for technology advances are increasingly at the forefront of concern. By adopting a .cpa domain name standard, you're building your brand on a secure foundation free of cybersquatters, and establishing your firm on the leading edge of the playing field.
How to Register for a .CPA Domain Name
The General Availability phase opened as of January 15, 2021 so both firms and individually-licensed CPAs can now register through AICPA at https://register.domains.cpa/apply-now/. Domains are issued on a first-come first-served basis, and multiple domain applications can be submitted.
You've Secured Your New .CPA Domain Name. Now What?
One of the first steps for using any domain is setting DNS (Domain Name System). DNS is the foundation of the internet, functioning as a central communications hub where names are mapped to IP addresses so that computers can find, connect, and network with each other. Without it, your domain won't work. Follow these steps to gain control of your DNS, then link your .cpa domain to your email and website:
During the domain setup process, you will receive email instructions on how to access the DNS system. Simply follow those instructions to log in to the DNS panel, and create any DNS records that are needed. The 'A' record controls your website location and your 'MX' records, among others, control your email traffic. While they may be one and the same, the vast majority of firms us separate services for website traffic and email traffic.
Start sending and receiving email via your new .cpa domain. If you already use Microsoft Office or Google's G-Suite, simply access the management website for the email platform and add your .cpa domain. You may also need to update your DNS's MX, CNAME & TXT records. If you do not already have an email platform, obtain one and then follow the instructions of the email provider on how to set up and configure mail flow.
Start using your .cpa domain with your website. There are two ways to do this—change your website address or set up web forward, which is a website address that redirects requests to another website.

For example, if you choose not to use your .cpa TLD right away, you may forward all traffic to 'td.cpa' directly to 'ThompsonAndreswsCPAs.com'. Using a web forward allows you to introduce your firm's new .cpa domain to clients and service providers before making the full switch. One way this may be executed is by purchasing a new hosting account and automatically forward the inbound traffic to the .com site. This may be implemented via several methods including .htaccess records or adding a META tag to the index (HTML or PHP) file.
Alternatively, if you are ready to start using your .cpa TLD right away, then you will need to change the DNS records to point the .cpa domain to your website hosting server. Your hosting server will need to be able interpret and use the .cpa domain, so be sure to check with your server host to make sure that it is up to date and able to accept your new TLD. You will also need to update your website/database to start using the new .cpa TLD. For example, in WordPress, you will need to update your TLD under Settings > General Settings.

Additional Considerations When Switching Domains
Be sure to review and revise any materials that include your URL address, including hard copy marketing materials, letterheads, business cards, and signage. Additionally, review any digital material too, including your email's e-signatures, digital letterhead, email marketing tools or any other resources in your digital marketing stack. Too, you may want to consult with your IT department, website provider or SEO professional if you're concerned about your site's SEO ranking during and after the transition process.
Remember that successfully switching domain names is only the beginning. Please feel free to reach out to me with any questions you have about the .cpa TLD. Scott Dine: sdine@thinkcatalyst.co.  Contact Catalyst Group Marketing is here to help build your brand, improve SEO, and stay progressive among competition.