Can Cold Calling Generate Hot Leads for Accounting Firms?

8

min read
Can Cold Calling Generate Hot Leads for Accounting Firms?

8

min read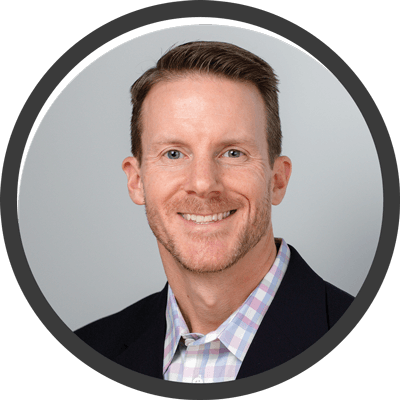 Partner + Technical Director
Is cold calling an effective method for generating leads for accounting firms? Recently I spoke with Lindsay Luttinen, Executive Vice President of Operations and Finance at Sales Driven Services, about this very question and according to him, the answer is yes. If you are not familiar with Sales Driven Services (SDS), they are a Business-to-Business service provider based in Michigan and offer sales coaching and outbound calling services to the U.S. and Canada. Partners at SDS, public speakers and authors Jon Reesman and Lindsey Luttinen have over three decades of experience working in the professional services industry and for some of the largest accounting firms in the U.S. With their years of experience they have gained a wealth of knowledge in cold calling and outbound sales. Lindsay was kind enough to sit down with me to and answer a few questions about cold calling, the process and the overall effectiveness.
Cold Calling for Accounting Firms
Outbound calling or cold calling is an effective way to get in front of potential clients; however, this sales technique isn't normally a top priority for many CPAs. Busy with their own work, like tending to clients, reading-up on new tax laws, attending seminars, it's easy to see how CPAs can let their cold calling sales initiatives fall to the wayside.
This is why it's common for these tasks to be assigned to a marketer or a business developer. To maximize a business developer's time, there are many options available to them to get in front of potential customers, here are a few examples:
Emails:

Email cold-calling is cost effective but, unfortunately, the open-rate for emails is fairly low. According to Luttinen a mere average of 24% of recipients ever open emails, and even less take the desired action.

Direct Mail:

Sending out direct mail to a list of potential customers. This method is costly! By the time you design, print, process and mail the postcard, the costs can easily rise into the thousands of dollars and the open rate is not ideal.Luttinen states that, on average, only 48% of direct mail is ever opened.

Cold Calling:

Calling companies from a purchased or curated list of potential customers can be very time consuming and complicated when trying to speak with a decision maker. While you may not be able to speak with every decision maker on the list, you will at least have an opportunity to leave a message or have your firm's name/brand heard.
In general, the overall goal of an outreach initiative is to set a meeting for the CPA or subject matter expert (SME) so they may have a more technical conversation. While many accountants are very good with clients, not many have the natural instincts for the initial sales process. With someone calling on their behalf to setup a meeting, the CPA can focus on being the rock star when it comes to the conversation and closing the deal!

Another possibility is that the marketer or business developer in the firm doesn't have the skillset to create and execute an outbound calling program or simply doesn't have the time or bandwidth to execute the program. In this instance it may be a good idea to consider hiring an outside firm to help call and qualify leads, communicate with them on the firm's behalf; and work to set up meetings for the CPA, and pass on the hot leads.
If this all sounds interesting and you are considering cold calling as an option, there are likely many questions running through your mind: How do I get a list with phone numbers? What do we say? How do we say it? How long do we keep calling? How often do we call? How do we keep track of everything? Below, I run through the basics of how Sales Driven Services approaches cold calling and, hopefully, you may pick-up some tips or ideas.
Quick Overview: Cold Calling Process
Contact Lists
When starting a cold calling or outbound calling campaign, a great place to start is determining your target demographic and obtaining a list. Purchased lists are sufficient, but often contain old or outdated information, names, numbers, and so forth. According to Luttinen, industry associations or conference registration lists are often more up-to-date and accurate and make very good call lists.
Script
Crafting a script is an important part of the process and often requires a solid understanding of your target demographic and how to speak to them. Scripts are not intended to be rigid tools, but more or less guides for the conversations, and may change based on the responses from the called leads.
Calling, Tracking and Follow-up
The calling, tracking and follow-up processes are all very important. Each call must be tracked and if any conversation occurs, all information should be noted. After the call, the prospect is either put into a category of 'scheduled a meeting' or 'call back.' Often, a good technique for the second step is to send a follow-up email and reference the call. You may then reference the email in the next call. All of this needs to be completed within 10 days from the first call.
Return on Investment (ROI)
Lastly, consider your return on investment (ROI) for a cold calling initiative. Whether you or your staff tackle the project or look to an outside firm to handle it for you, you will still need to consider the investment of time and overall cost as it relates to the potential results that will come from the effort.
According to Luttinen, to determine the potential positive ROI you will need around a 5x return to make it a solid investment. If you spend $5,000 internally or $20,000 externally on the investment, it would be reasonable to expect a return of $25,000 or $100,000 respectively. While these numbers are not concrete or guaranteed, they're good benchmarks for possible outcomes.
Outbound Marketing Recommendations
This article may over-simplify the process of outbound calling, but it's a good overview of the process and hopefully it gives you some ideas to consider. If you are interested in moving forward with starting your own initiative or reaching out to a 3rd party to help with the process, Luttinen had a few closing recommendations.
Think the process through and checkout your options.
Research those options and read reviews and/or testimonials.
Consider using an experienced professional firm to improve volume and pipeline.
Be patient with the process as it will take time to see results.
Feel free to reach out to me with any questions you may have about the information in this article. I would be happy to discuss a more detailed version of my conversation with Lindsey Luttinin, or you could reach out to him directly, too!