Benefits of Ghostwriting: Websites
August 8, 2019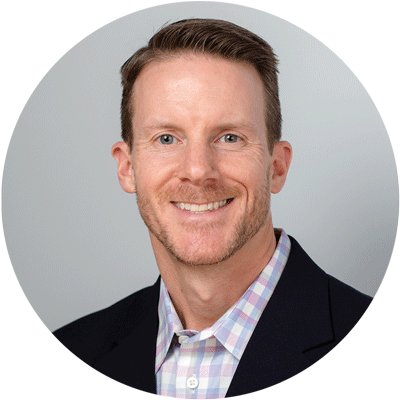 Scott Dine
Partner + Technical Director
We know it's easy for most professional firms to enlist the help of specialized agencies to design and develop their websites, but some forget that website copy is an integral part of your business' online efforts to convert consumers into clients. Many reputable businesses turn to ghostwriters to outfit their website with compelling content to engage and inspire their readers.
This is our third installment of our Ghostwriters series, where we highlight how specialized content writers can help businesses and professional firms with their content writing woes. Today, we talk about website copy, and how ghostwriters are can be a true asset to building a reputable, effective website.
First thing's first: what should website content do?
Of course, your website should answer why and how your business brings value to clients, and it should be immediate. Website content shouldn't do just that, though. Like any digital content, it should be a conversation about why and how your business is different from others. Think about it like you would a phone call from a prospective client – you want to talk with them about their wants, needs, pains & fears, and show them what sets you apart from your competitors. It should do all of this, and boost your SEO to make sure the website is getting in front of the right people.
What should website content NOT do?
It shouldn't be too technical or hard to follow. It shouldn't be too long or ramble. Your audience is likely interacting with your website with two questions: Can these guys help me and are they the right company for the job? Long-winded, jargon-filled content actively works against how an average online audience consumes content.
Common challenges of writing it on your own.
As with almost all content writing, it's simply hard to find the time to do it yourself and do it well. For many professionals, writing for the web with conversions in mind isn't a strong suit. However, many businesses are wary to seek outside help because they aren't sure what the cost for ghostwriting is, or if it would fit within their budget.
Why using a specialized team of ghostwriters is a major benefit
Just as you're skilled at what you do, ghostwriters know how to tell compelling stories. Websites and digital marketing focus heavily on being able to effectively tell stories that build trust and make a solid connection with consumers. On top of that, ghostwriters study the industries they write in and learn to engage your readers and convert them into clients. A dedicated team of professional writers can also prove handy in staying on course for timelines and project deadlines.
Not all website design agencies offer the full suite, though. Simply put, without guided content, a website's design can only take it so far. As you look for a website partner, ask them about their content services. Having a team of website developers, designers, and writers working on a singular project with a clear vision can ensure that every aspect of your website is fresh and ready to appeal to your audience, and gain new clients along the way.
We write!
We love when clients ask us to work on all of these aspects of their website, including the content. As an agency that specializes in professional firm marketing, we're well equipped to put our content writing skills to the test and develop a powerful story for our clients' websites.