Are You Being Ignored?
February 9, 2018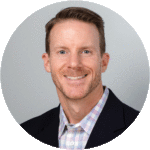 Scott Dine
Partner + Technical Director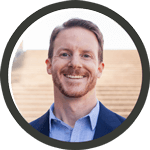 Principal + Technical Director
Did they receive your email or did it get lost in cyberspace?
Have you ever sent an email to someone you considered a warm contact, whether it's a client, prospect, or networking peer, about a topic where you expect and even need a quick response? Nothing comes back for minutes, then hours, during which you fume in frustration over how to best make a follow-up contact. All the while, you have no idea what's going on because Outlook offers no email analytics or any kind of customer relationship manager (CRM). Did they miss your email entirely? Is it in their Junk Folder? Are they passing your message around their office, sharing with others and planning to get back with you? Are you just being ignored? You're simply left guessing, with no information and no way to know what to do next.
It's like turning on a light switch, because you know exactly what is going on with your emails in real time.
For most of us, when we send an email from Outlook like we so often do, the communication is sent into a void of nothingness which leads to delay and indecision. We know that it's possible to get useful data from our emails. We do it all the time with CRM systems such as ConstantContact, HubSpot, MailChimp and many others. But for many of us without a firm-wide CRM or other email analytics plugged into our Outlook, we operate in the dark.
Now there's a very simple, FREE plugin from HubSpot called Sidekick that integrates with Outlook, Gmail and other email clients to provide you with enhanced data whenever you send an email. It's like turning on a light switch, because you know exactly what is going on with your emails in real time, from the moment they head off into the void of cyberspace. It's not crazy new technology, but it's incredibly useful. Why? Well, put simply, information is always better than no information. And also, did we mention, it's FREE?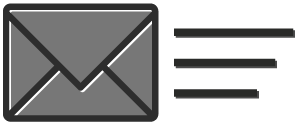 Catalyst has been using Sidekick for a few years now and we love it. I know exactly when my proposals are being looked at and forwarded along. I know when clients receive and look at key questions regarding ongoing projects. If this seems a little creepy, it is, but that's exactly why I like it. It helps me do my job and serve my clients better. It's also a nice little tool for internal communications, such as when you send information to you partners and others in your firm. They can refuse your "Read Receipt" all they want and try to maintain plausible deniability, but with Sidekick, you'll have a timestamped confirmation that they saw and ignored your email.
So don't get left wondering about your email communications again. Start utilizing Sidekick and other free CRM tools, and know exactly where you stand with your contacts. If you'd like to learn more about this and other email analytics tools at your disposal, email me at sdine@thinkcatalyst.co or call 317.296.6439 today.
—
PS – To be clear, this isn't a sponsored post. We really do use and enjoy Sidekick.