Meet Alysia Eicher, Graphic Designer
May 7, 2018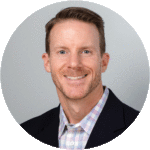 Scott Dine
Partner + Technical Director
Meet Alysia Eicher, Graphic Designer
Meet Alysia Eicher, Graphic Designer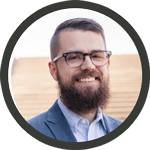 Partner + Creative Director
We're so excited to share that our incredible design intern, Alysia Eicher, is joining our Creative team full-time as Graphic Designer. Alysia has been on our intern team for about a year, and she has continuously thrived at everything we've sent her way. Instead of me telling you how awesome she is, let's have her share herself through some rapid-fire questions.
Tell us a little about yourself.
I am 22 years old, currently living in Greenwood, IN. I graduated this spring from the Herron School of Art and Design at IUPUI. I am recently engaged and getting married to my best friend in the fall. I also really hate spiders, yet I love plants that seem to attract them.
Do you have a particular area or style of design you prefer?
I love a good brand. I love seeing a brand come to life, creating a unique and cohesive unit. Through my internship I have also realized how much I enjoy website design. I am learning so much about web design and development, and I've really grown to love the entire process.
What are you looking forward to the most with your new position?
I'm most looking forward to learning and growing more as a graphic designer. Even after being an intern here for just about a year, I feel like I have grown so much as a designer, and can't wait to push myself and learn more.
Where is your favorite lunch spot?
It really depends on the day, but I can never get enough Qdoba. I always get the exact same burrito bowl with as much queso as they allow me, and it never ceases to disappoint.
What is something that many people may not know about you?
My biggest pet peeve is double spacing after a period.
What do you enjoy outside of work?
I really enjoy diving into a good book, watching movies (or The Office), and spending time with my family and friends. I love walking along the Downtown Indy canal and exploring new places around our city. I also love working on hand lettering projects, going to greenhouses, and traveling.
Last one – What's your catalyst? What is that one thing that keeps you going and drives you to be your best?
Faith is my catalyst. Faith in God, faith in my relationships, and faith in myself help motivate me and help me to give my best effort every single day. It helps me overcome any obstacle that may cause me to stumble, putting my focus on what is most important. Without faith, it is impossible for me to be my best self.