Accounting Marketing, Party of One
August 15, 2019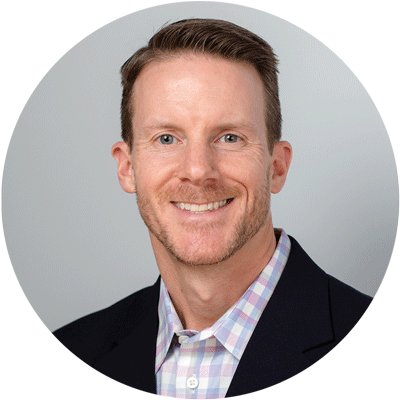 Scott Dine
Partner + Technical Director
We work with many marketers who operate as a team of one within their firm, and some are only able to dedicate part of their time to firm marketing efforts. With so many tasks to complete, these marketers are often stretched too thin. With little time and resources, here are a few ways you can maximize your impact and get a seat at the table.
So many things, so little time… and resources
From digital marketing efforts to print and tactical marketing, marketers have a hefty task list. It's easy to get swept under the wave of challenges:
Too many things to do – You're caught in the weeds hurrying through tasks and can't plan for the big picture firm goals and strategies;
Too little time – You're in charge of business development, proposals, marketing initiatives and making sure management follows through with sales efforts;
Lack of buy-in – You're spending time selling marketing and sales initiatives that many partners struggle to understand how the value adds-up (no pun intended), especially if the ROI isn't immediately available in $$$;
What is marketing? – You're spending time teaching Marketing 101. Part of the struggle with a lack of buy-in from management (and other staff) may stem from their understanding of marketing and what it does. You may need to get creative in how you help your team understand the value. We'll dive into that in the next section.
For those solo marketers, or small marketing teams, facing these challenges head-on, it's difficult to take a step back and put a plan into place. However, if you can find a way to step back and put a simple plan in place, you may be surprised how much you can accomplish with little to no additional budget.
How to get it done
Understand management values and priorities
Successful marketing starts with a goal. Talk with your management about what they value in the firm's growth plan, and where they feel the priorities need to be. You'll likely get as many opinions as there are partners, but if you collect the info and find common themes, you'll be on the right track. Without this information, all of your efforts might be lost on a bigger picture. This is essential for solo marketers and small teams as they prepare their strategic marketing campaigns.
Understand your firm
Undoubtedly, what sets your firm apart from others will be the best platform to build your marketing campaigns and strategy. You'll also want to gauge and utilize the expertise that's already within your firm. If you know someone who is skilled in photography or writing, it might be worthwhile to enlist their skills for the good of the firm. This not only helps engage and showcase the many talents of your staff but also helps your bottom line by increasing the output with little extra overhead cost.
Host Lunch and Learns at your firm
Lunch and Learns can be an invaluable resource to train your firm in a variety of topics, including marketing. On the topic of marketing, they give you a platform to engage and educate your team on marketing tips and how to look for opportunities within the firm. Outside of lessons learned, these gatherings can also help marketers brainstorm ideas, no matter if the topic is directly relevant or not.
Communicate strategies and engage management along the way
The more you communicate your goals, plans, and deadlines with management, the more they'll grow to trust you because your words become tangible and begin to demonstrate accountability.
Partner with industry-ready marketing teams
Depending on your firm size and internal talent capabilities, in some cases, it may be best to find an outsourced partner that can support you as your marketing back-office to help you accomplish projects that are out of reach or that you simply do not have time to accomplish. A marketing partner should know your industry and how your firm fits among your competitors.
You're not alone
Solo marketers often feel alone in their work, being a green apple in a bushel of red. However, there are a number of resources all around that can help you empower your red apple associates to think more green and become an asset to your marketing team. The Association for Accounting Marketing provides a ton of resources – forums, seminars, and blogs –  including a network of people who walk in similar shoes. You can also look to outside marketers to a team who can handle back-office marketing for your firm, relieving your abundant workload while also convincing management that there is real value in an elevated marketing strategy.
We're here for you
Let's chat! As marketers, we specialize in mid-sized professional service and accounting firms and understand that many firms are looking for a partner that can support a small marketing team. We'd love the opportunity to help increase your marketing efforts and bring a tangible benefit to your firm.