An Independence Day Celebration
July 3, 2018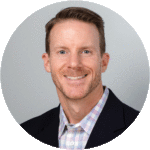 Scott Dine
Partner + Technical Director
Ooooo! Ahhhhh! It's that time of year again to celebrate America's Independence, hopefully with some fireworks or maybe even 13 rockets like days past. Our office is closed today as our team is taking off to celebrate with our friends and families. Scott and his family are going to Conner Prairie's Symphony on the Prairie to picnic and watch fireworks, Chris is spending the day barbecuing with friends, and I am celebrating by watching America's favorite pastime in Chicago at Wrigley Field. Go Cubs!
Fun facts about the 4th of July:
On July 4, 1776, the Declaration of Independence was signed by 56 delegates from the 13 original colonies.
President John Adams pushed July 2nd instead of July 4th (the vote vs. the signing) to be Independence Day.
The American Pyrotechnics Association (APA) estimates that over 16,000 fireworks displays will take place in the US this week.
Consumer Firework sales for 2018 may hit close to the $1 Billion mark, up from $885 Million in 2017.
We'll be back tomorrow morning! We hope that you have the opportunity to celebrate with your loved ones. Happy Fourth of July!