SERVICES
Website & Digital Design
A good website incorporates top-notch technology, a well-designed user experience and aesthetic, and engaging content. Our team provides services for each of those elements, as well as ongoing maintenance and consulting to yield long-term value to each and every one of our clients.
Website Consulting
Your website should be more than just a brief blurb of what you do, or a list of your staff. It is an opportunity to engage and invite clients and prospects into your digital story and provide unique insight into your company across all digital platforms. Your website can work for you, and we can collaboratively review your current site and develop a plan to increase traffic and engagement.
Website Design & Development
In today's world, the first "face" a client will see is often your digital one. We work with our clients to create websites that go beyond being just visually pleasing: they are easy to navigate, seamlessly integrated with their brand, generate leads and form positive impressions for the firm and the staff. Our websites are uniquely developed to fit your firm, complete with back-end customizations to improve your post-launch maintenance.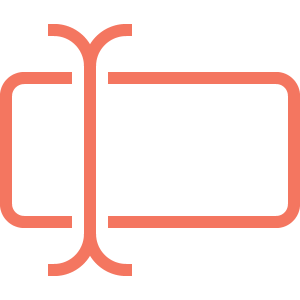 SEO/SEM Strategy
Your website is intended to increase client engagement with your company, but what if potential clients can't even find it? SEO – Search Engine Optimization – is more about making the right content visible than about search engine rankings. We combine on-site & off-site optimization techniques, content creation and proper use of social media to optimize your website. We perfect your website so search engines rank and prioritize your content where it counts. Let us make your website more visible so your content can be found.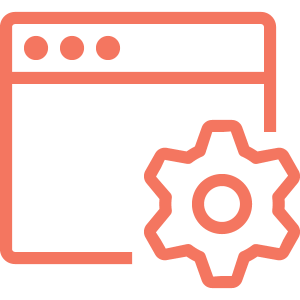 Website Maintenance
A beautifully designed website is a great start, but only the first chapter in your digital narrative. The digital world is constantly changing and companies are expected to keep up. We seek to build long-term partnerships with each of our clients and provide long-lasting value by maintaining and enhancing our client's digital platforms over time.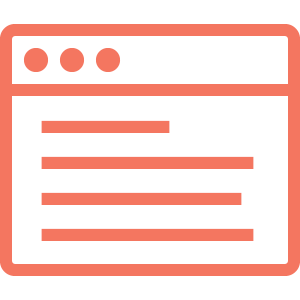 Website Copywriting
Your website may have all the bells and whistles, but if the content on the pages doesn't match your strategy and brand voice, current clients and potential leads will lose interest. We can assist your firm with both editing current content and creating new content, depending on your needs, ensuring you maintain engagement with your target audience.
Thought Leadership Integration
Part of telling your story online involves demonstrating your knowledge and expertise to clients as well as your reputation in your specific industry. We develop websites that integrate impactful thought leadership content throughout, including blogs, white papers, and specialty content. We also offer ghostwriting services to enhance or complement content already created by your staff.
WordPress
Over 60 million users (including many Fortune 500 companies) choose WordPress as their website platform, making it the world's most popular content management system (CMS). We create our websites on WordPress using a customized back-end and unique themes for our clients to build a powerful, engaging and user-friendly tool.