Website design & development
A rich history, pushing forward
DMJ & Co., PLLC is an INSIDE Public Accounting Top 300 Firm headquartered in Greensboro, North Carolina. With a rich history of nearly 70 years in business, plus a growing content program and recent expansion, DMJ needed a modern website that could continue to grow and support their marketing efforts as the firm grows.
A dynamic resource
Their new website was created to maximize their content distribution programs and dynamically integrate thought leadership content throughout the website. The website features many tools and resources that are controlled and updated from a central location, in which updates automatically populate across the website. For example, a service's practice leader can be changed or updated by a simple check box interface. When you save the update, it automatically populates on multiple pages, including the service page and the practice leader's bio page.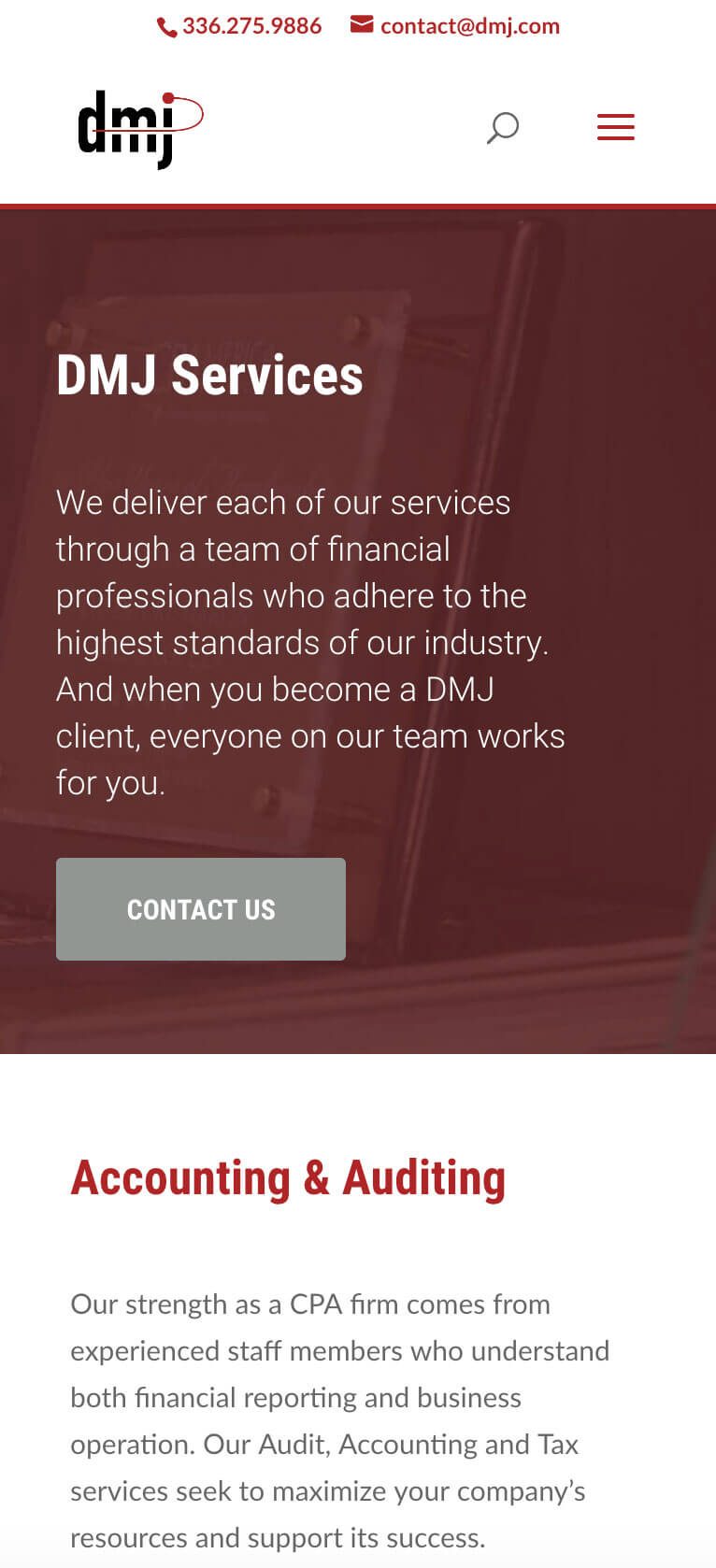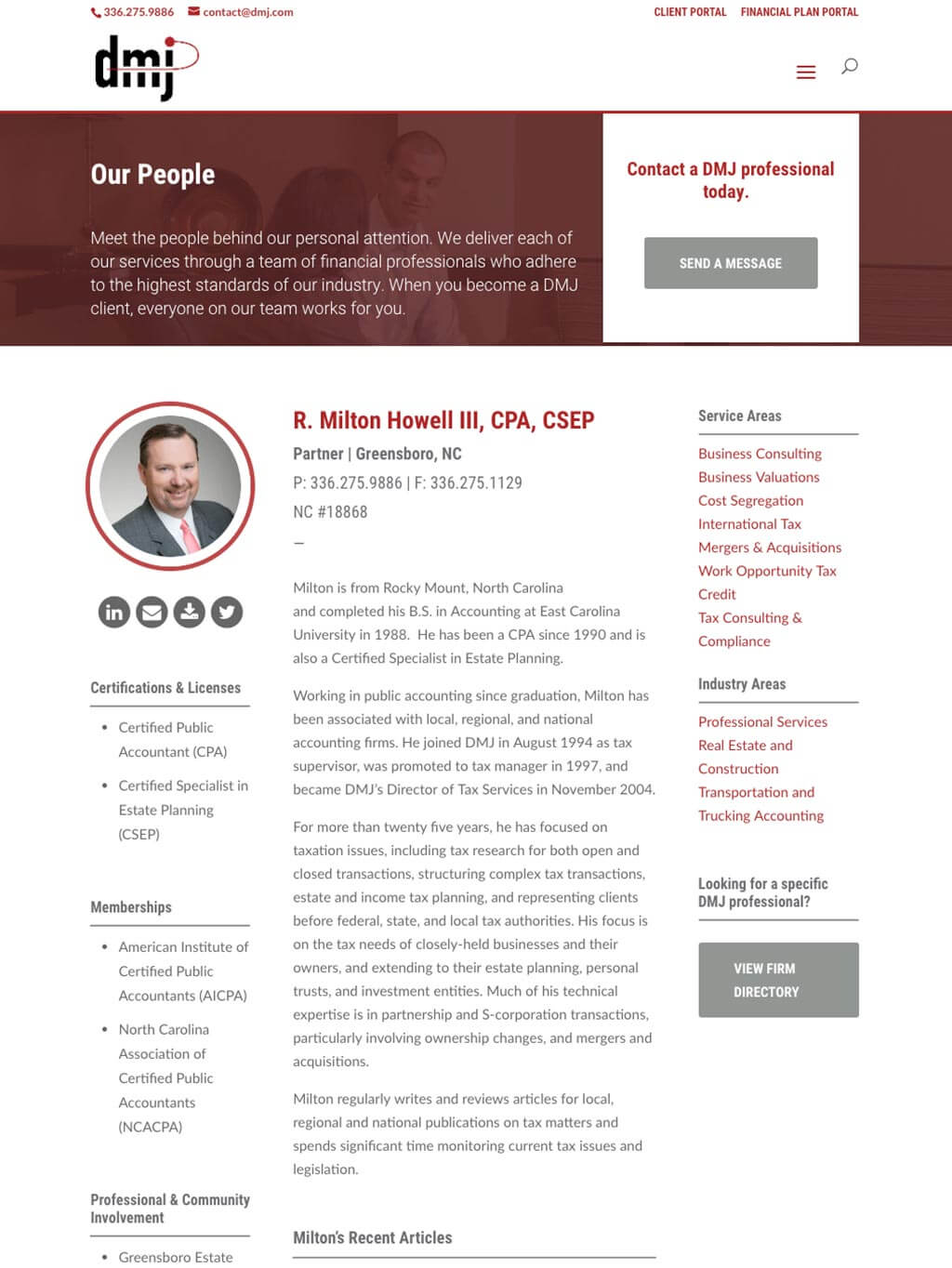 A growing brand
Throughout the website process, we utilized DMJ's existing brand standards, while expanding the accepted digital styles and features.
Increased opportunities
Since the launch of their website, DMJ has seen a dramatic increase in usability and engagement from both external and internal users. When comparing year over year analytics from pre- and post-launch, DMJ has seen a steady surge in traffic, leading to many new opportunities!
Year Over Year Overview:
10,000 new users
12,000 new sessions, and
16,000 new page views!
Monthly Sessions Increased (Year over Year)
Page Views Increased (Year Over Year)