ABOUT US
With nearly 20 years of combined experience, we work with organizations who are paving the way to the future. By day, we're a tight-knit group working out of downtown Indianapolis. After hours, you can find each of us around the Indianapolis area involved in things that we are passionate about. Sometimes that's brewing beer or taking photos, while other times it's leveraging our foosball skills on the nearest open table.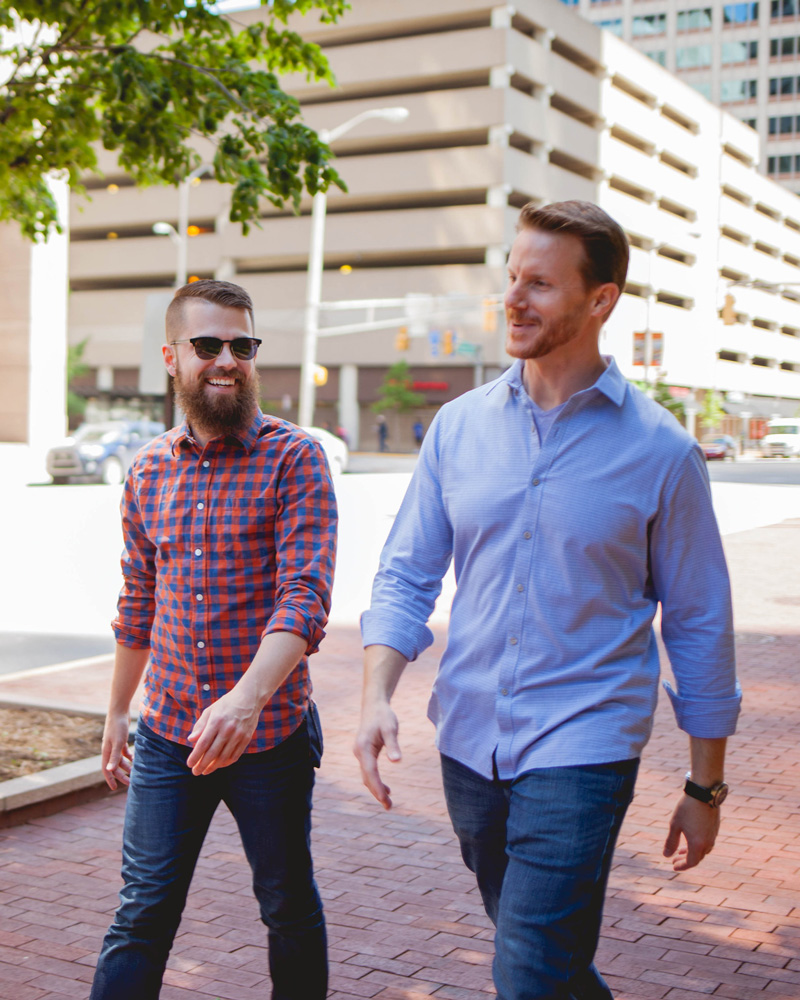 Chris Hartley
Principal + Creative Director
—
Chris is a designer, photographer & maker. As a kid, you could always find Chris with a camera in-hand, drawing and designing cars for his dream open wheel racing team, or making things out of scraps of wood found in his dad's workshop. Nowadays you can find Chris leading the Catalyst Group creative team, involved in everything from designing websites, whitepapers and brands to developing ad campaigns and marketing strategies. A magna cum laude grad of the University of Indianapolis' BFA design program, Chris has spent time working with beverage industry giants and craft brew startups, even partnering with a nationally awarded events organization.
317.296.6437  |  chartley@thinkcatalyst.co
Scott Dine
Principal + Technical Director
—
Scott is an Indiana native and has been involved in marketing and website development for over 15 years. After initially attending Ball State University for the CAP architecture program, he switched to business and information technology after being introduced to computer hardware by a fellow student and computer enthusiast. From that cold night in Muncie, Indiana when Scott first cracked open his PC to upgrade the RAM, he started down the road of working with computers, website development and technology as a profession and hobby. Additionally, it sparked a passion for helping others use technology to better their business and improve their brand. In his spare time, Scott enjoys spending time with his wife and two sons at the local parks, as well as zymology (home-brewing beer), cycling, grilling, and occasionally helping his brother with his commercial craft brewery in Orlando, Florida.
317.296.6439  |  sdine@thinkcatalyst.co
Interested in working together?
---